Episodes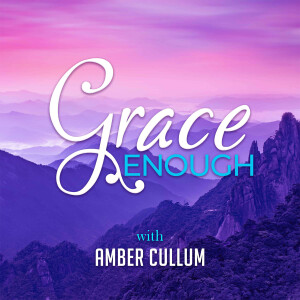 Tuesday Mar 02, 2021
Tuesday Mar 02, 2021
Stephanie Rousselle joins me to discuss life as an atheist, encountering God as a foreign exchange student, surrendering to Jesus, teaching God's Word and how her various cultural experiences impacts her reading of God's Word.
Questions Stephanie and I Discuss:
(2:17) Introduce yourself, your family to our listeners and tell everybody a little bit about what you do.
(5:32) Tell everybody about Gospel Spice Podcast (and ministry).
(11:57) You are French born and raised.  Take our listeners back to your childhood and share some details about the family and culture in which you grew up.
(23:10) What led you to open your heart and mind to the idea of God?
(33:07) You returned to France as a young Christian, what did the next 5-10 years look like for you?
(41:28) How has the way you read Scripture been impacted by living in numerous cultures around the world?
Quotes to Remember:
"My dad in particular, was a very strong atheist, but it was something I had researched and decided to take as my worldview."
"I ended up giving my life to the Lord, which was a painful process, because this girl is very full of self."
"My baptism was the stone of remembrance of this is what the Lord has done for me and my faith. At that moment in time it was real and that did keep me through very dry seasons in France."
"I was not seeking God. I was perfectly happy in my atheism, I did not have any awareness of a God shaped hole in my heart....I was so unaware of self, that God had to break that little by little."
Related Episodes:
Connect with Stephanie Rousselle at www.gospelspice.com
or on Facebook
-----------------------------------------------
Follow Grace Enough Podcast on IG and FB
and www.graceenoughpodcast.com
------------------------------------------------