Episodes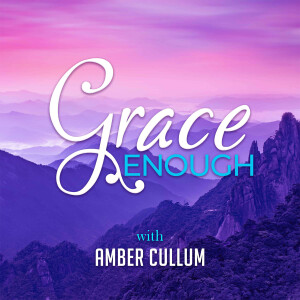 Tuesday Jan 05, 2021
Tuesday Jan 05, 2021
Jen Wilkin joins me to talk about diving into the Scriptures and the risk of a diet made up of mostly devotional reading vs. God's Word. 
Questions Jen and I Discussed:
(1:41) When did you come to know Jesus?

(3:15) What prompted you to begin leading Bible Studies and what did those early days look like?

(7:36) How would you encourage busy women who struggle to spend time consistently reading and studying the Bible?

(12:06) Your books, particularly Women of The Word and None Like Him, have been "go to" resources for me in my own time with Jesus. What led to the writing of those books?

(17:04) You recently wrote a piece titled, "Your Devotional Is Not A Bible." Share a little about that piece and the importance of not using a devotional as a substitute for God's Word?

(19:53) As we close, if someone is listening today and simply feels discouraged when they think about reading the Bible, what are a few simple steps that can take to begin?
Quotes to Remember:
"I remember [when] one girl showed up, because everybody else had something that came up. And so I taught one girl in my living room, and we just started going through books of the Bible."
"I think there's a myth out there that personal Bible study time is the sweet spot and the reality is the Bible is meant to be understood in community. There is a role for personal study time, but but it to be pointing us toward a shared conversation around the scriptures."
Related Episodes:
Follow Jen Wilkin on Twitter and at jenwilkin.net
-----------------------------------------------
Follow Grace Enough Podcast on IG and FB
------------------------------------------------